Roof Leaks
Funari Public Adjusters always works for you…..not for your insurance company.
Roof Leaks
slow leaks to full collapse
Funari Public Adjusters have helped area property owners file insurance claims for roof damage for many years. Your roof can develop a small leak due to age, ice dams, flashing pulling away from the chimney, rust and lost shingles or slates. Larger leaks can develop if your roof is storm damaged from hail or snow or falling trees.
First steps to take if you have a roof leak:
Call a roofer you trust to identify the source of the leak

Take measures such as buckets to contain the water coming into your home

Ask your roofer to take photos of the leak source and with your "ok" proceed to stop the leak even if only a temporary measure

Take photos yourself of the leak damage happening inside your house
Funari Public Adjusters are experts in filing roof damage insurance claims for homeowners and commercial property owners and work to get you the settlement you should have. Funari can manage your entire insurance claims process or we can step in when you want help.
With Funari on your side you can feel secure that all claims documentation is complete, your loss estimates are accurate and substantiated and that you are professionally represented in the settlement talks with your insurer.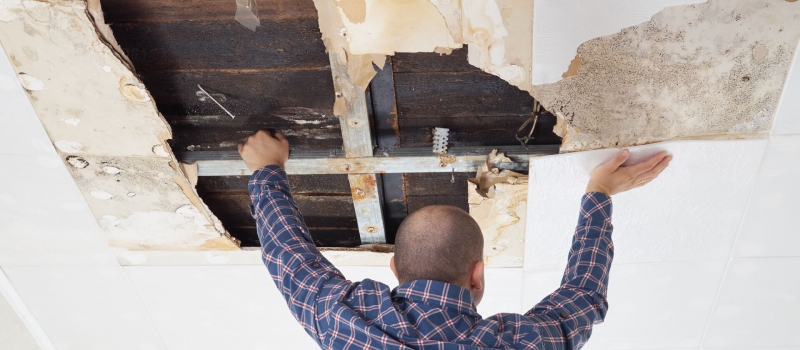 Funari Tips to avoid roof leaks:
Each roof material has a limited lifespan…know yours and replace when needed

A slate roof requires annual inspection and possible slate replacement

Insulation in the top of your walls where they meet the roof will minimize ice dams

Keep your roof cold with adequate home insulation and proper roof venting

Valleys and flashing should be inspected every few years

Always hire a reputable roofing contractor and check references

Clean gutters annually

Trim or remove trees too close to your building